"Click on any Logo to access web site"

Foxchase Golf Club opened in May 1991. A public course that "provides a country club facility available to the public golfer." Excellent course conditions, quick rounds, outstanding customer service and one of the best practice facilities in the state.
Foxchase appears to be wide open but looks can be deceiving. Out of bounds lurks on eleven holes, deep tall grass on fifteen holes and three huge ponds can effect your score on seven different holes. Foxchase Golf Club is the ideal place to hold your outing, whether it's a company function, neighborhood group, or a fundraiser, let us make it a success. Not many driving ranges have 15 acres that can accommodate fifty players at one time with seven target greens as well as an eighty yard short game green with two green side bunkers. Plus, you can arrange an appointment with a PGA Professional at your convenience.
Located between Lancaster and Reading, it's just minutes away from the PA Turnpike Exit 286 and Route 222 interchange.






McCullough's Emerald Golf Links, southern New Jersey's newest public championship golf course! Combining the traditions and features of both old and new, McCullough's presents players a distinctly different Irish-Scottish golfing experience – wide open fairways, tricky powerful winds, remarkable grass mounds and bunkers, vast natural waste areas, and true undulating greens – reminding players of the challenge and allure of true British Isles' golf. Just minutes from Atlantic City's legendary Boardwalk, casinos, and beaches, McCullough's 245-acre elevated site lends itself well to acclaimed golf course architect Stephen Kay's timeless design. The 18-hole, 6,600 yard, par 71 layout is a unique tribute to famed European courses – St. Andrews, Carnoustie, Prestwick, Gleneagles, and Turnberry, among others. Outstanding course conditions. Superior personal service.
Delectable food and drinks. A great time had by all.
Authentic. True. McCullough's Emerald Golf Links.



The Center Valley Club is a premier upscale 18 hole designer course with top quality bent grass tees, fairways and greens. Renowned Architect Geoffrey Cornish created a fun and challenging golf experience for golfers at all levels of play. The golf course consist of two unique nine hole settings. The front nine with its large mounds, pot bunkers, lakes and undulating terrain is styled as a "Scottish Links" type course prevalent in the British Isles. The back nine, situated in predominately wooded acres, with a meandering stream and five lakes is styled as a "North American Inland" course. Players can choose from five unique levels of yardage difficulty based on playing ability and personal enjoyment.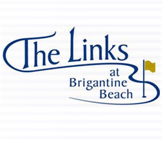 Just over the bridge from Atlantic City's legendary Boardwalk & Casinos, the barrier island of Brigantine boasts the celebrated Scottish-style golf course,The Links at Brigantine Beach - a true taste of Scotland at the Jersey Shore!
This magnificent layout is extremely popular with both locals and tourists, boasting impeccable year-round playing conditions, a challenging but fair layout, and extraordinary customer service. The Links at Brigantine Beach is a 'Must Play' for Atlantic City visitors.
Built in 1927 as part of the island's master plan, The Links at Brigantine Beach is unique in the Northeast with its Scottish Links design by Wayne Stiles and John Van Kleek. Brigantine's history is intertwined with the famed Scottish links courses of old. Local legend suggests that "Old Pros" from the 1920s practiced at Brigantine before sailing for the British Open.
True to its historic Scottish roots, this layout offers breathtaking bay views, native marsh and gently rolling, nearly treeless terrain. With prevailing sea breezes and carefully placed concave bunkers, this 18-hole, par 72 course provides an exciting and ever-changing experience for golfers of all skill levels.


Welcome to the premier issue of the
2005 Victory Golf Pass!
Features of the Pass:
· The Victory Golf Pass features the exceptional golf courses of the
Delaware Valley -- Courses Average a 4 Star Rating.
· The Victory Golf Pass offers discounts up to 50% off regular rates!
· The Victory Golf Pass exclusively offers golfers High End Private Course access.
· The Victory Golf Pass donates a portion of all proceeds to the
Crohn's & Colitis Foundation of America, and will also benefit
Junior Golf Programs.
· Serves Pennsylvania, New Jersey, Delaware, and Maryland. All courses are within a comfortable driving distance for golfers living in the Delaware Valley.
Purchase your
2005 Victory Golf Pass!
Item Name: Victory Golf Pass
Price: $49.95

Olde Homestead Golf Club
© 2005 Olde Homestead Golf Club ·
6598 Route 309,
New Tripoli, PA 18066 · 610-298-GOLF
Olde Homestead Golf Club is a 4 star daily fee course nestled in the foothills of the Blue Mountains where history and tradition are part of daily life. Our golf course features many restored buildings such as the Farmhouse (now our clubhouse) built in 1910, a 1700's Summer Kitchen with bake oven (see below), a One Room Schoolhouse (see below), the drive-through Corn Cribs and a Horse Drawn Carriage Museum. Our friendly atmosphere along with these features will make you feel as though you've come home.
Our scenic 18 hole daily fee course opened in 1995 and was designed by Jim Blaukovitch Associates. It features 5 tee boxes, making it fair and enjoyable for the scratch golfer as well as the high-handicapper. Challenges include water hazards that come into play on ten holes and undulating bent-grass greens, many with 3 tiers. The course features an above-average number of fairway bunkers. There is also a defined cut of deep rough that can add strokes to your score. Rye grass fairways are fairly wide and trees are typically not much of a factor in play. Greens are medium speed with a fair (but not excessive) number of greenside bunkers.


Main Number: 717-533-2360 Fax: 717-533-2752
1000 E. Derry Road
Hershey, PA 17033
In 1930, Milton Hershey founded HERSHEY Country Club with sporting excellence and refined luxury in mind. These timeless traditions continue today. Ranked in the top 50 resorts in the U.S. by Golf Digest, the Club features two spectacular and distinctive 18-hole courses that challenge even the most skilled player. Guests of HERSHEY Resorts have access to the courses at HERSHEY Country Club as well as access to two public courses, Parkview Golf Course which offers 18 holes of golf on challenging greens, and Spring Creek Golf Course, a nine-hole course specifically designed with junior players in mind.

1107 Pilgrim's Pathway • Peach Bottom, Pennsylvania 17563 • 1-717-548-3011
Pilgrim's Oak is a new 18-hole championship course located in Southern Lancaster County, PA, just 10 miles from U.S. Route 1. The unique layout, designed by world renowned architect Dr. Michael Hurdzan, has all the tradition of a classic northeast course, the design of a modern stadium course, and the playability of a great public venue. You'll need every club in your bag on this "tour" type course, where natural beauty and golf become one.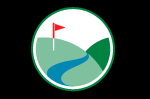 The Club at Morgan Hill
100 Club house Drive - Easton, Pa. 18402 - 610-923-8480
This par 71, 18-hole course was designed by Kelly Blake Moran, and offers expansive views of the Delaware River, the picturesque river towns of Easton and Phillipsburg, and presents a dramatic golf experience. The course has numerous natural hazards, rolling fairways and challenging greens.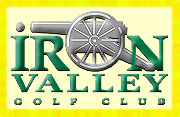 2001 Iron Valley Drive, Lebanon, PA 17042 - 717.279.7409
P.B. Dye's design features pull together the distinctly different landscapes that make up the Mine Nine Holes and the Tailings Nine Holes. The course is very playable at 4,905 yards from the forward tees, 5,878 yards from the regular tees, 6,452 yards from the championship tees, and 7,086 from the professional tees. This par 72 course can be a true test of golf.